Getting ready for the day is a big part of the day!  Wearing a family heirloom and having a super fun time with your maids is simply joyful.
City weddings may require arrangements by The Wedding Beautiful to get permits and police detail, for directing traffic, changing streets to one-way during the ceremony time, reserving parking spaces for the limousines….
Picture perfect.  Red is the color.  Red flowers.  Red gowns.  Red accents.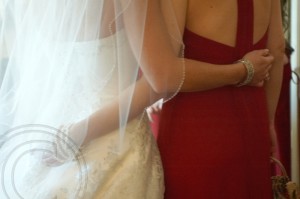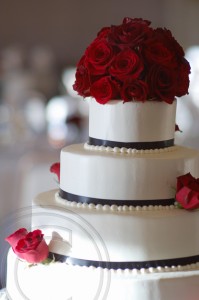 Table names of Boston favorite places continue the city theme.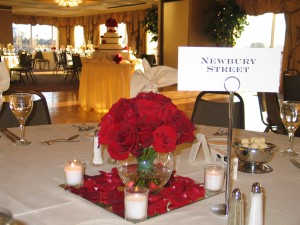 Specialty drinks selected by the couple have special meanings.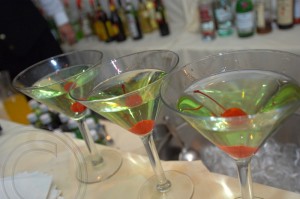 BOSTON:  The BEST city in the world.  Where this couple met, played, lived and chose to marry.  The reception HAD to be where guests could enjoy the city–details of the buildings and bustling during the day, and the picturesque horizon at dusk–complete with the Citgo Sign that graces Fenway Park from across the Charles River.
 The Wedding Beautiful     (781) 255-1996     BeverlyAnn@WeddingBeautiful.com